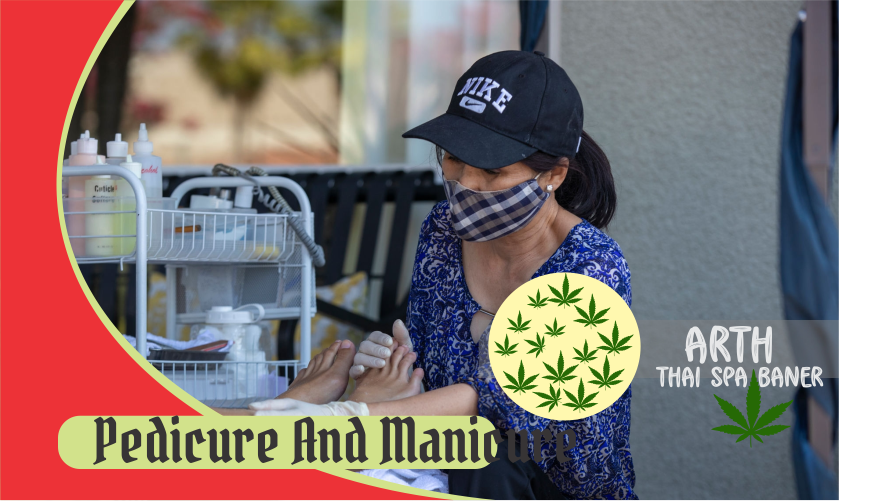 Pedicure And Manicure
Manicure and Pedicure come under essential care for every woman. Manicure and Pedicure are the two different processes of the beauty treatment, that can be done either at home or at ladies' parlor. Quite in Arth Thai Spa, these spa treatments have become some kind of luxuries for all people these days.

Having manicure and pedicure on a regular basis shows how much you pamper yourself. Of course, it is a good thing to express love and care for your personal beauty and hygiene. And a routine manicure and pedicure show your hygiene.

So apart from polishing and cleaning your nails, you can get many other health benefits through regular manicure and pedicure. Yes, manicure and pedicure have other health benefits as well.