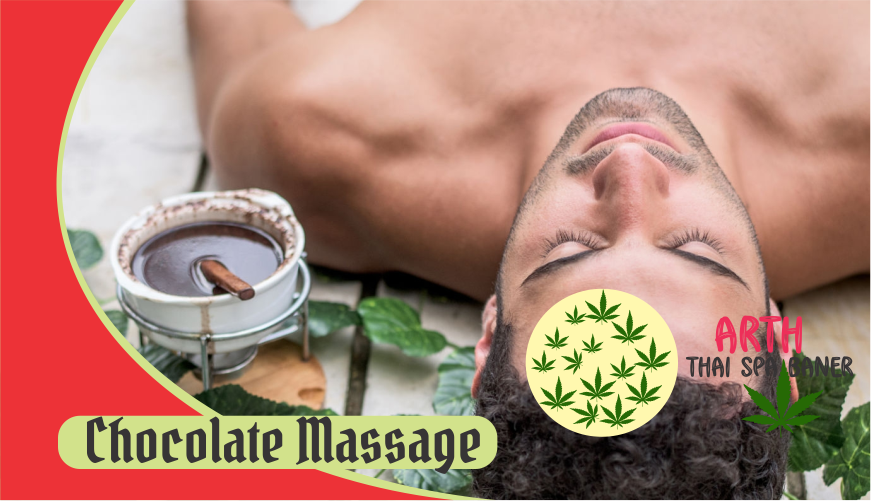 Chocolate Massage
After years of being incorrectly blamed for causing acne, chocolate has redeemed itself as the new skin savior at spas around the world. Classic confection brands often market their own massage creams and treatments alongside off-brands with a basic cocoa base.

Chocolate spa treatments include basic massages with a cocoa-based cream or oil, hot oil rubs, chocolate waxes and facials, while commercial products incorporate cocoa into everything from hand creams to lip gloss.

Chocolate is used in a host of beauty treatments today — face packs, to moisturising creams, cleansers and body butters. Our Spa also have complete treatment rituals dedicated to it. Here are ways in which the cocoa bean can give you that glow.


Chocolate has caffeine, an ingredient that boosts circulation which in turn firms up the skin.
It makes for aromatic mood-lifting wrap, when infused with ingredients like chocolate oil, dark cocoa, almond oil and vitamin extracts. The chemicals in cocoa such as serotonin and dopamine that are released, elevate the mood.
Looking for an effective moisturiser? Try one with cocoa butter.
The cocoa bean covering has anti-oxidant and anti-ageing properties, so use it in your facial.